Where to Have Brunch This Weekend Near Elevation at Washington Gateway: Old Engine 12 Restaurant
December 3, 2015
|
Uncategorized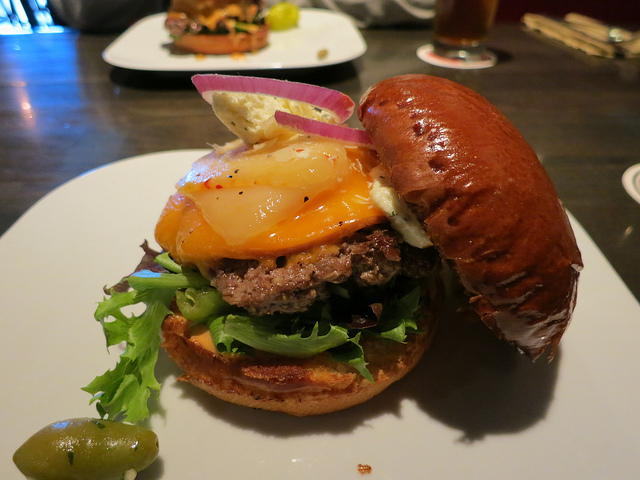 You could easily miss Old Engine 12, as the two-story red brick building, located at the corner of North Capitol Street and Quincy Place, is set back a bit from the road. Despite the large front doors (a holdover from when the building housed a fire company), it looks like many other Victorian-era houses in the neighborhood. But for Bloomingdale locals, Old Engine 12 is a can't-miss spot!
Since it opened in 2013, this place has become a popular, laid-back bar that serves up inventive and tasty contemporary American food. Quick options (wood-fired pizzas, brisket sandwiches, fresh salads) draw in the daytime crowd, while hearty staple entrees (deep dish lasagna, juicy steaks, slow-smoked ribs) anchor the dinner menu.
Old Engine 12 also offers one of the best-loved brunches near Elevation at Washington Gateway, with bottomless mimosas or bloody marys to accompany diners' waffles and omelets.
Old Engine 12 Restaurant
1626 N Capitol St NW
Washington, DC 20002
(202) 299-9128
www.oldengine12restaurant.com