Now Open Near Elevation at Washington Gateway: Wicked Bloom DC
November 3, 2015
|
Uncategorized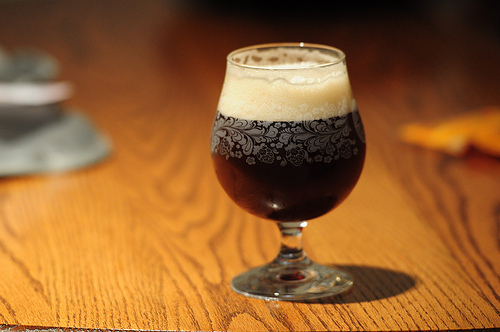 Wicked Bloom DC is the sleek, modern sister eatery to the popular DCity Smokehouse right across the street, and because guests are encouraged to bring the barbecue spot's down-home Southern fare in to the bar, they're more or less viewed as one single establishment.
Newly opened in Sept. 2015, Wicked Bloom features the same rustic, campground decor as DCity Smokehouse, with a reclaimed wood bar and weathered metal finishes, but the interior is a tad more refined. Pull up a metal bar stool at the L-shaped bar and order a draft beer or a craft cocktail, or if you're in the mood for something other than hearty barbecue platters, order from Wicked Bloom's small menu of brisket sliders, pimento cheese appetizers, and mac and cheese-topped waffles for your Sunday brunch.
When seating gets tight, join your friends from Elevation at Washington Gateway in the back dining room, complete with mood lighting, church pew seating, and intimate two-person tables.
Wicked Bloom DC
1540 N Capitol St NW
Washington, District of Columbia
(202) 750-6375
www.facebook.com/WickedBloomDC