DCity Smokehouse: A Taste of the American South Is Never Far From Elevation at Washington Gateway
October 23, 2015
|
Uncategorized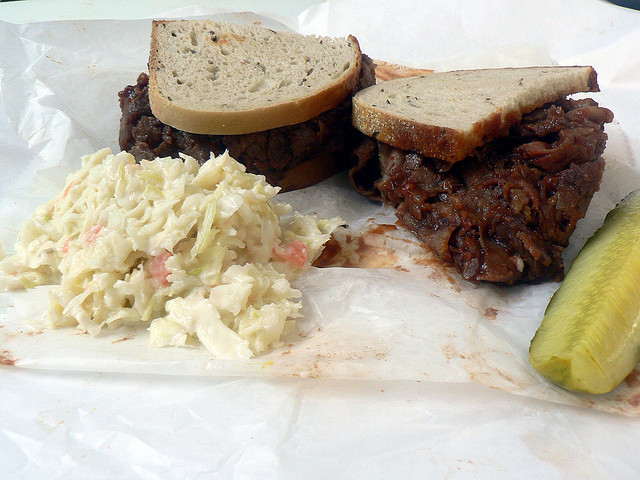 While it may look like just a little takeout stand at first glance, after your first bite of DCity Smokehouse's perfectly smoked meats, you'll likely understand what makes this eatery so popular! Local barbecue enthusiasts appreciate that meats like brisket, pork, and chicken are cooked slow and low in an authentic barbecue pit, and they're just as fond of the classic Southern sides, like Texas toast, barbecued pinto beans, and chili cheese cheddar grits. Order your meal in the form of a smokehouse meat platter or barbecue sampler platter, or enjoy something a little sweeter with the classic chicken and waffles.
Because DCity Smokehouse is a takeout stand, everything is served in convenient paper plates that are easy to grab and take with you on even your busiest days.
Just a stone's throw from Elevation at Washington Gateway, DCity Smokehouse is open noon to 9 p.m. Tuesdays through Saturdays and noon to 6 p.m. Sundays.
DCity Smokehouse
8 Florida Ave
Washington, DC 20001
(202) 733-1919
www.dcitysmokehouse.com