Dolcezza Gelato Factory: A Taste of Summer Is Just Moments From Elevation at Washington Gateway
August 21, 2015
|
Uncategorized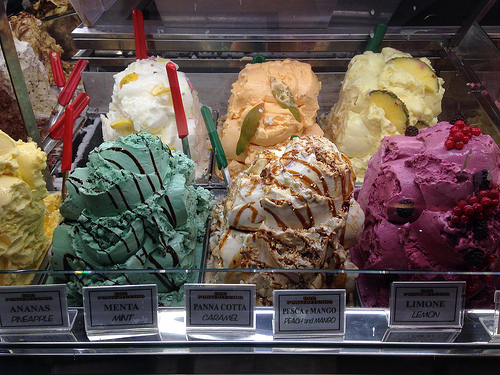 Picture this: an old warehouse, once used to store flowers, repurposed to house a local independent business that manufactures gelato seven days a week, year round. Fruits, herbs, nuts, milk, and cream are brought in from local farmers to ensure both quality and freshness. Every day nuts are ground, spices roasted, and citrus fruits juiced by hand to flavor the products that are sold at farmers markets, coffee shops, and food carts around the city.
Welcome to the headquarters of Dolcezza, a locally owned, family-run gelato factory and coffee laboratory in Union Market! Shoppers stop by every day to grab a caffeine fix and sample the day's gelato offerings, while visitors with a little more time to spare can check out the factory tour, which features free samples of gelato straight out of the mixer. Some of the most popular flavors are lemon opal basil, salted caramel, and espresso.
Once you decide which flavor is your favorite, be sure to buy a pint (or two!) to take back to Elevation at Washington Gateway.
Dolcezza Gelato Factory
550 Penn St NE
Washington, DC 20002
(202) 333-4646
dolcezzagelato.com/locations/factory