Bidwell: Taking the Locavore Movement to New Levels Near Elevation at Washington Gateway
July 16, 2015
|
Uncategorized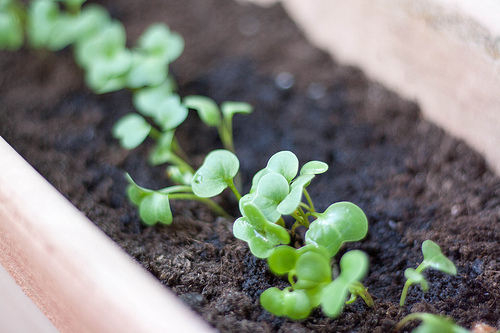 John Moody, the chef at Bidwell, relies on ingredients sourced from his restaurant's rooftop garden, as well as local farms and trusted importers from around the globe. (You can tour the rooftop garden on weekends!) But there's more to like about Bidwell than its focus on sustainability. Namely, the menu, which centers around traditional dishes with Southern flair.
You might start your meal with something like deviled eggs accompanied by house-made ranch dressing, or perhaps you'll opt for an order of crispy fried oysters topped with green chile buttermilk. Popular main dishes include the unique gin and tonic salmon served with caramelized cauliflower (which customers say pairs well with an actual gin and tonic cocktail), as well as more down-home options like the hearty Bidwell burger topped with grilled onion, cheddar, and Thousand Island dressing. Wash it down with a locally sourced craft beer!
Located just moments from Elevation at Washington Gateway, Bidwell is open Tuesdays through Sundays. Don't skip the eatery's weekend brunch!
Bidwell
1309 Fifth St. NE
Washington, DC 20002
(202) 547 0172
bidwelldc.com/contact-us