Union Social Coming to Elevation at Washington Gateway This Fall
April 15, 2014
|
Neighborhood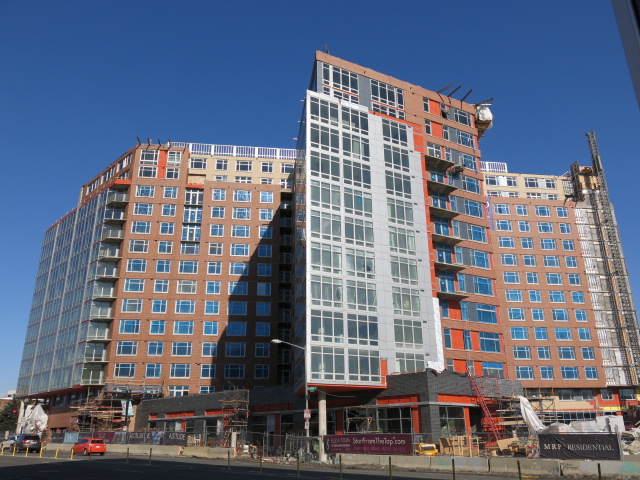 We're so excited to OFFICIALLY welcome Union Social to the Elevation Family!
Union Social is a DC Metro inspired casual, fine dining restaurant featuring a scratch kitchen and craft bar and are bringing a farm-to-table approach to Elevation and the NoMa neighborhood.
"Elevation is the perfect setting for Union Social," Gardner said. "Its high visibility from Metro and close proximity to the District's transit hub inspired us to create an experience as enjoyable as it is immersive."
Local restaurateur, Reese Gardner and his team at Wooden Nickel Bar Company – who also own and operate Copperwood Tavern, Irish Public House, The Mighty Pint and Wilson Tavern – are designing the restaurant to imitate a train station or bus terminal. "Imagine walking into a smaller Union Station that's a bar," Gardner said.
Union Social will be designed by Maggie O'Neill, who previously collaborated with Gardner on Irish Public House and Copperwood Tavern. Chef Alan Javery, currently running the Kitchen at Cooperwood Tavern, is being promoted to Corporate Brand Chef for Wooden Nickel's entire portfolio of restaurants. Union Social's 5,600-square-foot space will feature marble and steel elements, subway tile and other accents.
We want to especially thank our amazing partners at MRP Residential. This deal wouldn't have been possible without them.
"Elevation is a first-in-class, luxury residential building adding to the vitality of the NoMa neighborhood," said Matthew Robinson, principal of MRP Residential, the multifamily division of MRP Realty. "Union Social will be a great benefit for Elevation's residents, Washington, DC, and its many visitors."
Property Update: HARD HAT TOURS START NEXT MONTH
We're getting so close to opening our doors to the NoMa community! Hard Hat Tours will begin in early-to-mid May. Check back for more details in the coming weeks. Elevation at Washington Gateway includes 400 units, ground-level retail, and a 600-space parking garage. As part of the residential complex, MRP Residential is constructing a European-inspired central plaza with a dramatic water feature and a pedestrian stair connection to New York Avenue, NE. The 14-story apartment building, located adjacent to the NoMa/Gallaudet U Metro Station, will open its doors this summer. Visit Elevation at Washington Gateway.